Shoppers Online: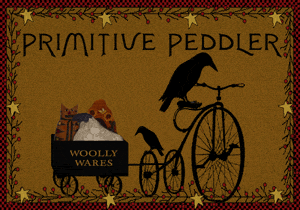 Do you have a CRAFT RELATED website? Let's exchange links! All we ask in return is that you RECIPROCATE with a link back to our site. Save our banner and link to us by: Right clicking on the banner to download to your hard drive (PLEASE DON'T link directly to the banner on our server!), insert into your website.
Then link it to : www.primitivepeddler.com
Fill out and submit the form below to have your link added to our site.